Today is the day all engineers and computing enthusiasts have been waiting for!  Intel has officially launched a complete new server platform series based on the next-generation Intel® Xeon® processor E5-2600 series which offers 80 % more performance than previous-generation processors and comes with tons of perks:
Up to 8 cores / 16 threads
Supports up to 4 memory channels per socket
Supports max memory speed of 1600 MHz
Supports up to 40 lanes/socket over the PCIe Gen 3.0 bus
Includes the Intel® Advanced Vector Instructions (Intel® AVX), 2x for vector and floating point operations.
To better gage the improvement in performance compared to previous generation processors, here are some benchmarks based on the LS-Dyna simulation package, developed by Livermore Software Technology  Corporation, that has already been conducted by AnandTech: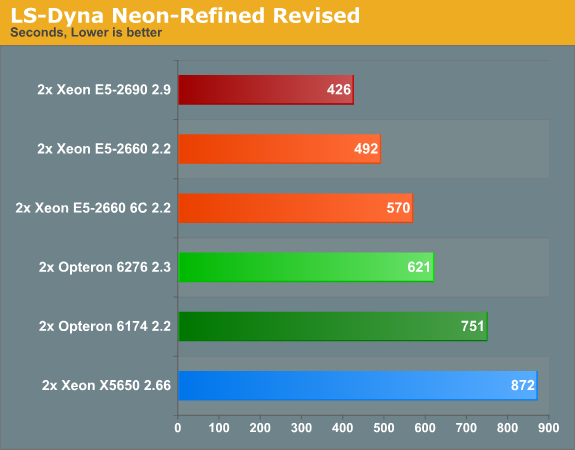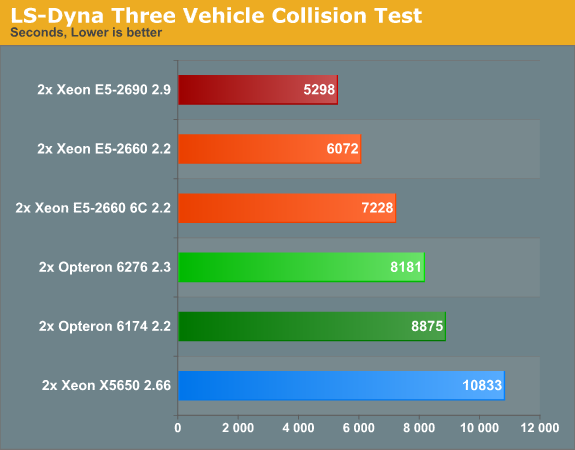 Available immediately, AMAX has released a full lineup of systems based on the Intel® Xeon® E5 processor family.  A remote testing program is also available for customers to run their application to test out the performance before integrating over to the new platform!
For more information about the new computing platform based on the Intel Xeon processor E5-2600 series, check out the current press release on AMAX'S website.